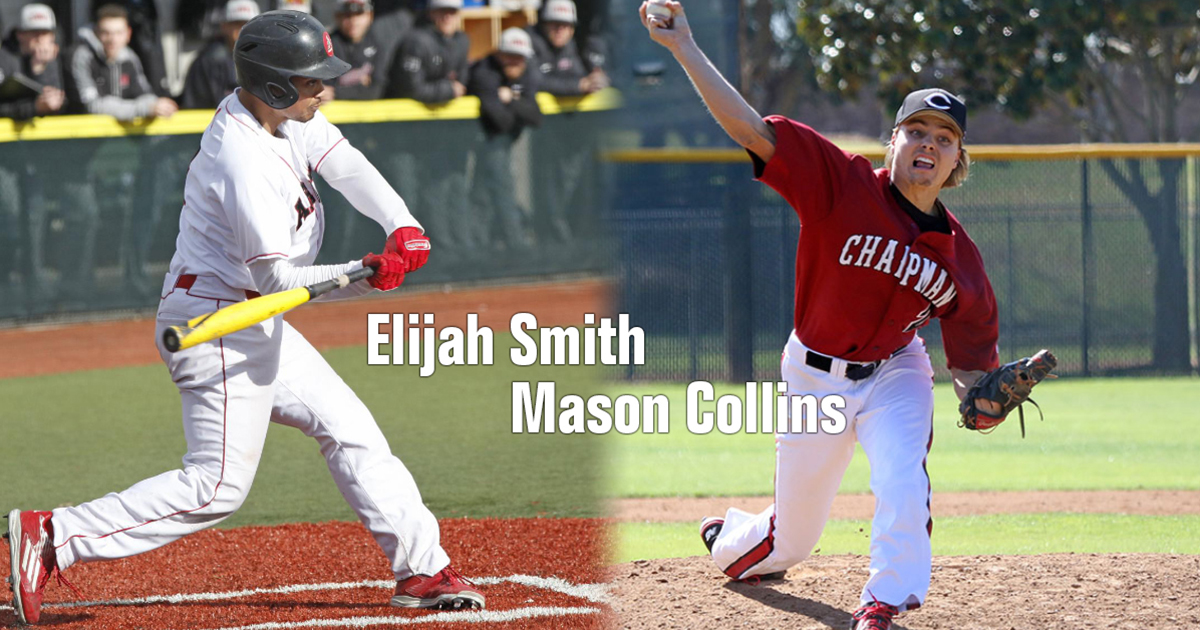 The 2019 baseball season is underway, and California Warriors Alumni have taken the field for collegiate programs all around the country. Here's a look at some of the CaliWarriors Alumni who are off to a hot start:
Currently sporting five California Warriors Alumni on their roster, the Division-I University of the Pacific Tigers are having the best start to a season in their program's history. During this special 7-1 run to open the season, CaliWarriors Alumni Elijah Birdsong, Jeremy Lea, Dylan Pottgieser, Henrik Reinertsen, and Joe Solomon have all play well and contributed to their team's success. Lea has gone 2 for 8 with 3 Runs, 4 RBI, and a go-ahead HR, Reintertsen has tossed 4 IP without giving up an ER and striking out 8, Pottgieser has thrown 3 IP with 2 K's and 1ER, Birdsong has gone 4.1 IP while striking out 5, and Solomon recorded an out against the sole batter he has faced.
At the Division-I University of San Diego, Paul Kunst and Adam Hussain have both had good starts to the season, with Kunst going 2-for-5 with 2 Runs, 2 RBI, and a HR and Hussain going 2-for-6 with 4 Runs, 1 RBI, 3 BB's and 0 K's. Elijah Smith has made an impact at the plate for the Division-II Academy of Art University, going 13-for-57 with 9 Runs, 12 RBI, 5 Doubles, 1 HR, and 1 SB. Representing alumni at Division-III programs, Mason Collins has been dominant on the hill for Chapman University, tossing 21 IP while collecting 3 Wins, 20 K's, only 3 BB, and a 3.43 ERA. Joining Collins as a D-III pitcher making an impact for his team is Will Martel at Occidental College – Will has recorded 2 Wins over 17 IP while striking out 10 and earning a 3.18 ERA. At the JC level, a couple alumni have been swinging the bat well to start the year off. Tyler Peters, an INF/OF at Napa Valley College, has gone 9-for-29 with 4 Runs, 4 RBI, and a Double while Anthony Pomilia, a Third Baseman at College of Marin, has gone 20-for-58 – good for a .345 AVG – with 11 R, 11 RBI, and 3 Doubles.
Congratulations and best of luck to all California Warriors Alumni as the baseball season continues!