2019 Coaching Staff
The California Warriors coaching staff is comprised primarily of former California Warriors players who have played or currently play college baseball. We have a Coach Development Program that ensures our coaches learn subtleties of teaching student athletes about baseball while developing important life skills in leadership and interpersonal communication. Click here to apply to become a California Warriors Coach.
Director of Baseball Operations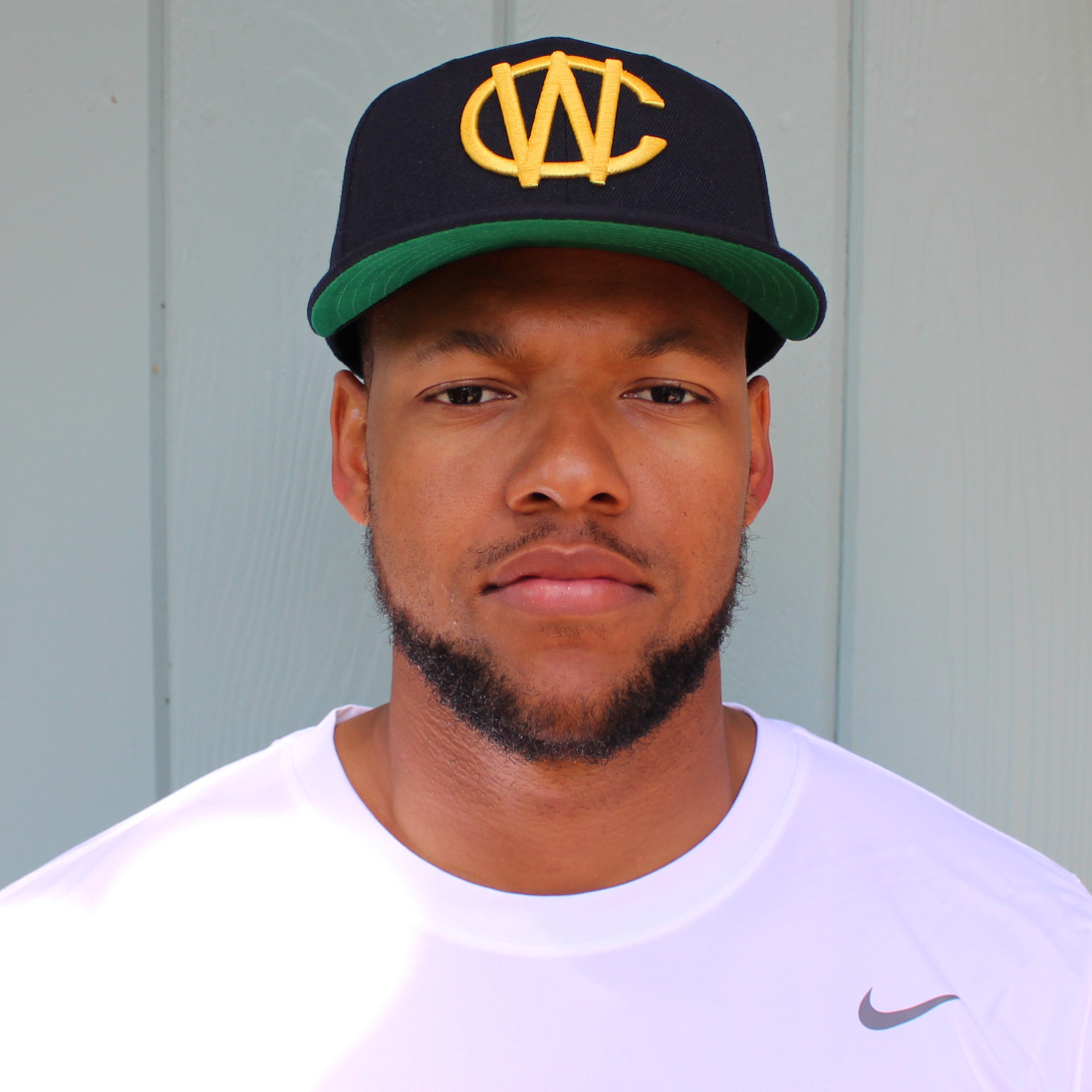 Stefen Henderson has accepted the position as the California Warriors Director of Baseball Operations for 2019. This is the second year that Stefen will be coaching for the Warriors. He was the Head Coach of the 2020 California Warriors team and the 2018-2019 Winter Ball Team. Stef graduated from the Academy of Art University with a BA in music production. He played 4 years of college baseball, and then was signed with the LA Dodgers as an un-drafted free agent. Stefen was the Assistant Varsity Coach for Drake High school and also coached a summer showcase team. Currently he is in his second year as an Assistant Coach at College of Marin.
Stefen is a real asset to our baseball program. He has excellent communication skills, knows the game of baseball and his great coaching style brings out the best in student-athletes. Stef has experience in supervising and training all the California Warriors coaches and is responsive to individual aspects of the game.
---
California Warriors Coaches
Kobi Allen is an alumnus of the California Warriors and will be head coach for the Warriors 2022 Team. He is also the Director of Team Development. Kobi brings positivity and good leadership to the athletes he coaches. After three years with Warriors, Kobi attended University of the Pacific for 2 years where he played all outfield positions and batted in all places of the lineup. At Pacific he learned what it takes to become a division one player and the need for the attention of detail. He hopes to share his knowledge and encourage all his players that anything is possible. Kobi is in his senior year at Cal State Monterey Bay.
---
Davis Barkocy spent four summers playing with the California Warriors before graduating from Sacred Heart Cathedral Prep and continuing his education and baseball career at College of Marin. The sophomore catcher has coached summer camps at the University of San Francisco and at his high school alma mater, working with kids ranging in age from 7 to 13. Barkocy comes highly recommended by California Warriors Director of Baseball Operations, Stephen Henderson, who is one of Davis' coaches at College of Marin.
---
Michael Benz will join the California Warriors organization for the first time in the summer of 2019, adding to the 3 years of experience that he already has under his belt coaching 7-16 year olds. Michael graduated from Redwood High School and currently attends College of Marin, where he is on the pitching staff.
---

Brandon Brown joins the California Warriors this summer for his first summer with the organization. Following graduation from St. Patrick-St. Vincent High School, Brandon played from 2012-2014 at Contra Costa College before graduating and returning to coach at St Pats, where he has been since 2015. Brandon's goal is to become a high school guidance counselor, and his studies in that pursuit inform his coaching style, which is centered around positivity, strong communication, and learning to react well to adversity.
---
Dominic Burke played for the California Warriors from 2013-2015. Dominic went to San Marin High School and graduated in 2016. After San Marin, he attended and played baseball at College of Marin. While at College of Marin he recorded a 24 game hit streak while hitting .330 in his freshman year before transferring to Cal State Monterey where he currently plays.
---
Christian Merriwether is a California Warriors alumnus who played two years at College of Marin, where the Mariners won two conference championships. He has just finished his Junior year at Rogers State University where he hit leadoff for the Heartland Conference champions, batting .318 with 14 SB and 3 HR. This was Rogers State's first D-II conference bid, tournament win, and first regional tournament appearance. This is Christian's second year coaching for the California Warriors.
---
Steve Reinertsen was an assistant at Branson from 2010 to 2017 before joining the Redwood High School baseball coaching staff in 2018. As a member of the coaching staff, he helped guide the Bulls to their first NCS championship in 2015. He is in the Branson hall of fame. In 2018 and 2019, he helped coach the Redwood baseball team to back-to-back MCAL crowns. His sons, Sam and Henrik, are California Warriors alumni. Sam played baseball at Davidson College and graduated in 2019 while Henrik pitches at University of the Pacific. Sam has taken a job with the Tampa Bay Rays and joins a number of other California Warriors alumni working in professional baseball.
---
Alec Ritch, a California Warriors alumnus, is returning to coach after completing freshman year at Middlebury College. The outfielder, who graduated from Branson, will be making his coaching debut with the CaliWarriors as an Assistant Coach on the 2019 Team.
---
Nick Roth played for the California Warriors from 2015-2017 and will be joining Steve Reinertsen and Alec Ritch for his first summer of coaching with the CaliWarriors. The Drake graduate is in his second year as a member of the College of Marin pitching staff.
---
Spencer Smead played for the California Warriors in 2014, 2015 and 2016. Smead played 4 years of varsity baseball at Branson and was All-League his senior year. Last year Smead was assistant coach for the 2019 team. He enjoys coaching pitchers and outfielders, his two favorite positions.