The California Warriors coaching staff is comprised primarily of former California Warriors players who have played or currently play college baseball. CLICK HERE to learn more about the California Warriors Coach Development Program.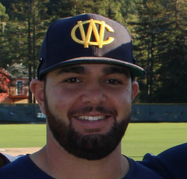 Ryan Burke is an alumnus of the California Warriors/First Base Foundation. He is currently the Director of Baseball Operations and is in charge of ensuring ensuring fluid communication between coaches, players, and parents, overseeing the logistics and the coaches of the California Warriors teams. He has held this position since 2015.
Ryan graduated from San Marin high School in 2012 and was the Marin County Athletic League Player of the Year, in 2011. Ryan then played at College of Marin for two years and in 2013 he was an All-Conference player for the Mariners. Ryan then transferred to San Francisco State University where he was an All-Conference player his senior year in 2016 when he also graduated.
Ryan then took a job in 2017 at Mendocino College where he was the Assistant Baseball Coach/Recruiting Coordinator. Serving as the hitting/infield coach the Eagles went from 7 wins in 2016 to 19 in 2017.
After one season at Mendocino College, Ryan accepted the same Assistant Coach/Recruiting Coordinator position back at College of Marin for 2018 where the Mariners went 28-14 while winning a Bay Valley Conference title. The Mariners offense led the conference in almost all offensive stats under Coach Burke.
Stefen Shawnn Henderson attended the Academy of Art University on a full athletic scholarship and graduated with a BA in music production. He played 4 years of baseball, finishing with career records in many offensive categories before signing with the LA dodgers in summer of 2013 as a non-drafted free agent. Stefen spent 2 years in the Los Angeles Dodgers organization, reaching A ball. After playing one year in the Can-am Independent league in 2015, he began coaching in 2016 as the Assistant Varsity Coach for Drake High school. He also managed a summer showcase team in 2016, managed the freshman team at Drake High School in 2017, and currently is an Assistant Coach at College of Marin. With aspirations of becoming a professional scout, Stefen works with kids of all ages, helping develop them in both the physical and mental aspects of the game. Stefen possesses a deep passion and love for the game of baseball, and is a loving father to his baby boy, Ace.
Kobi Allen played three years for the California Warriors and is now returning to help coach the Warriors 2020 team. Kobi brings positivity and good leadership to the kids he coaches. After three years with Warriors, Kobi attended University of the Pacific for 2 years where he played all outfield positions and batted in all places of the lineup. At Pacific he learned what it takes to become a division one player and the need for the attention of detail. He hopes to share his knowledge and encourage all his players that anything is possible. Kobi will be attending Cal State Monterey Bay this year and will be playing baseball.
Dawsen Bacho played for the California Warriors in 2013 and 2014. Dawsen graduated from San Marin high school in 2016 and was the 2016 MCAL MVP. He then accepted a scholarship to Sacramento State University where he caught 33 games and hit .248 as a true freshman. Dawsen was forced to take a medical redshirt his sophomore year due to a back injury and is excited to get back on the field next year.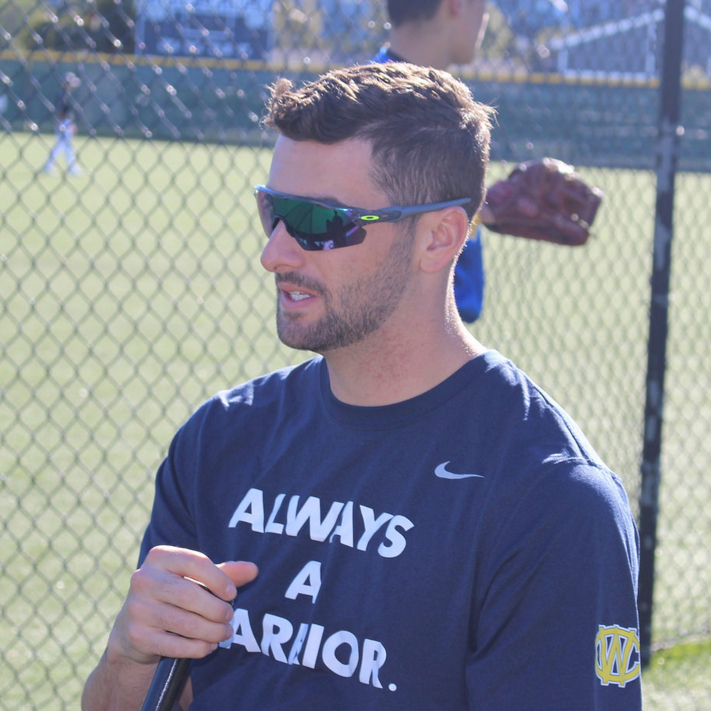 Anthony Firenzi has been a California Warrior for many years, playing during his summers in High School and returning during his college years as a Summer Ball and Winter Ball Coach. After two years playing at College of Marin, Anthony transferred to D-I Niagara University, where he hit cleanup and started in Center Field.  Anthony was awarded the MAAC player of the week from April 7-14th going 10-19 with 3 home runs and 9 RBI's in 5 games.  He won first team all league and team MVP for the California Warriors for the summer of 2013.  He was All League for the Cal Ripken Collegiate league in 2014.  Anthony had a 20 game hitting streak in college and was top 5 home run hitter in the league his senior year of college.  Anthony brings to the California warriors coaching staff a sophisticated knowledge of the the game, and knows what it takes to succeed on the college level.  He brings out the best in student athletes by encouraging and inspiring them with his easy going and engaging style.
Joe Jimenez will be working as the Digital Marketing Assistant this summer as well as coaching the 2019 Elite team. Joe  played two seasons on the Warriors Gold team while he attended Saint Ignatius College Prep where he received WCAL All-League Honors.
Joe is entering his junior year at Chapman University majoring in Business Administration while serving as the starting catcher for the Chapman Baseball team.
Dominic Burke played for the California Warriors from 2013-2015. Dominic went to San Marin High School and graduated in 2016. After San Marin, he attended and played baseball at College of Marin. While at College of Marin he recorded a 24 game hit streak while hitting .330 in his freshman year.
Spencer Smead played for the California Warriors in 2014, 2015 and 2016. Smead played 4 years of varsity baseball at Branson and was All-League his senior year. Smead is currently attending Colby College where is he walking on as an outfielder.
Steve Reinertsen has served as the Branson pitching coach for the last seven years and has served as coach of the Branson cross country team since 1985. Steve has brought a wealth of knowledge and experience to California Warriors players for the past four years and will continue serving as the assistant coach for the 2018 Elite team this summer. Steve is also the father of two former California Warriors, Sam and Henrik Reinertsen, who both play Division I baseball at Davidson and the University of the Pacific, respectively.