Coaching Staff
The California Warriors coaching staff is comprised primarily of former California Warriors players who have played or currently play college baseball. We have a Coach Development Program that ensures our coaches learn subtleties of teaching student athletes about baseball while developing important life skills in leadership and interpersonal communication. Click here to apply to become a California Warriors Coach.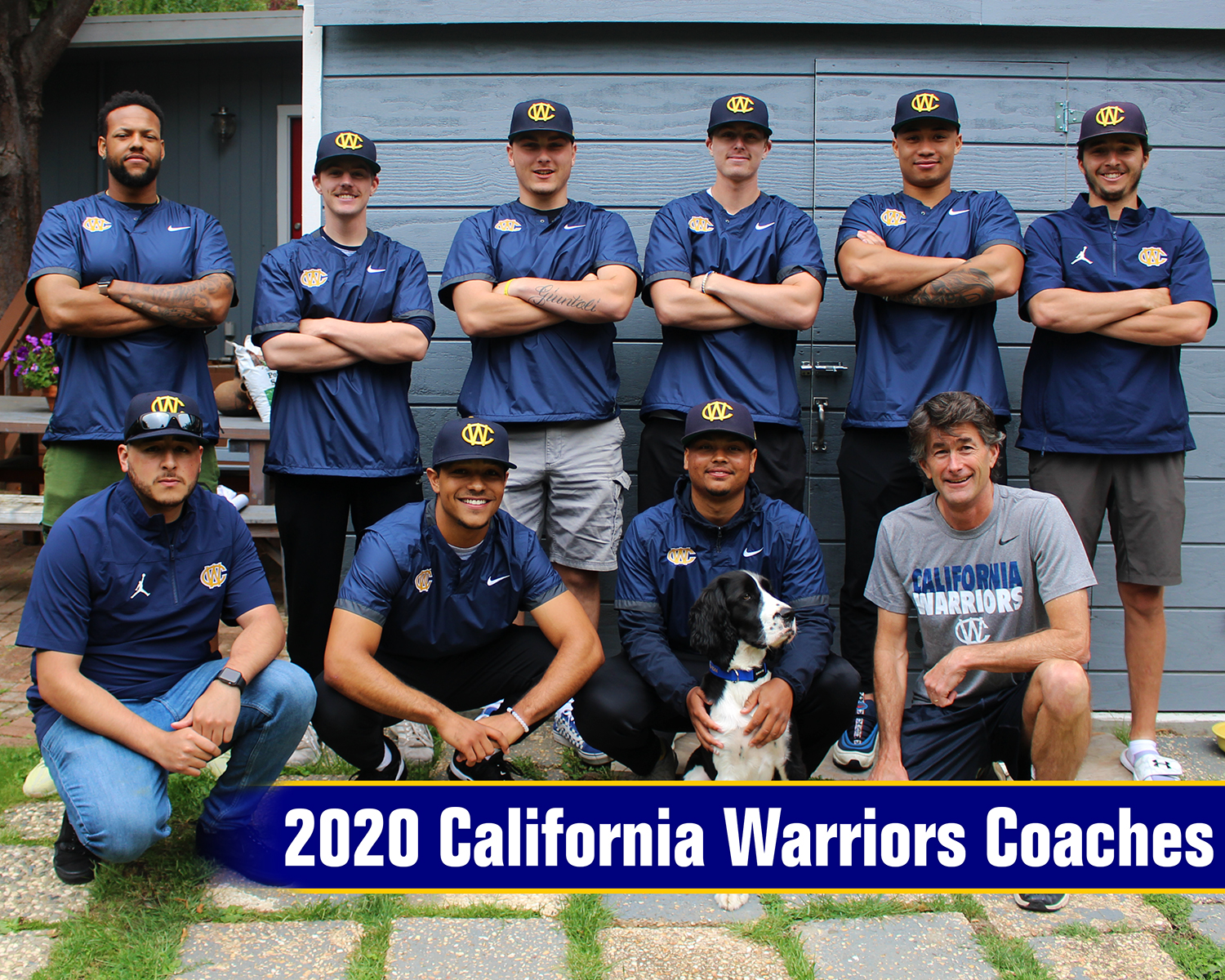 California Warriors Coaches
Kobi Allen (email) is an alumnus of the California Warriors who has coached for several years and worked as our Director of Baseball Operations. Kobi brings positivity and excellent leadership to the athletes he coaches. Kobi attended D-I University of the Pacific for 2 years before transferring to Cal State Monterey Bay where he graduated from. Kobi is a real asset to our baseball program. He has excellent communication skills, knows the game of baseball and his great coaching style brings out the best in student-athletes. He has experience in supervising and training both players and coaches and is responsive to individual aspects of the game.
Tony Bellisimo is a graduate of Tamalpais High School where he lettered in both baseball and soccer. In both soccer and baseball Tony was named first team all MCAL, he was selected for the all Northern California soccer team and was named to the all NCS baseball team. Tony was also a former Northern California Golden Gloves middleweight champion. From 1984 – 1988, Tony played baseball at the University of Southern California under legendary coach Rod Dedeaux. Tony has over 25 years of coaching experience with 20 years at the high school varsity level and two at the college level and currently acting as assistant coach for the Tamalpais High School varsity baseball team. Tony has been married to his wife Kim for 19 years, they have two high school age boys and live in Mill Valley.
Justin Bruihl attended Cal Poly before making his way into the Los Angeles Dodgers organization where he currently pitches for the Class A Great Lakes Loons. The former Casa Grande standout will join current teammate on the Loons, Marcus Chiu, for his first season coaching with the California Warriors.
Dominic Burke played for the California Warriors from 2013-2015. Dominic went to San Marin High School and graduated in 2016. After San Marin, he attended and played baseball at College of Marin. While at College of Marin he recorded a 24 game hit streak while hitting .330 in his freshman year before transferring to Cal State Monterey where he currently pitches and plays infield.
Raul Callero grew up in South San Francisco, playing and graduating from Archbishop Riordan High School, Class of 2015. He went on to graduate from Grand Canyon University in Phoenix, AZ with a Bachelor's in Business Management. During the summer of 2019, he was a coach for the South San Francisco Fog, the 12U Cooperstown team South San Francisco takes every summer, and went on to coach for the JV team at El Camino High School in South San Francisco.
"As a coach, especially working with young adults, my main goal is to instill a proper work ethic and mentality. At this point in the game, these players are aware of their talents and skill set, but the next step is mental toughness and bringing the proper mentality everyday. In order to do this, communication needs to be on a level that the players can comprehend, and I believe that I am a coach that can understand this age group of players and relate to them in many ways. Something I wish to get out of this summer is to have my love and passion for the game reach out to my players to show them not to take this game for granted, and cherish every moment we have to play for as long as we can."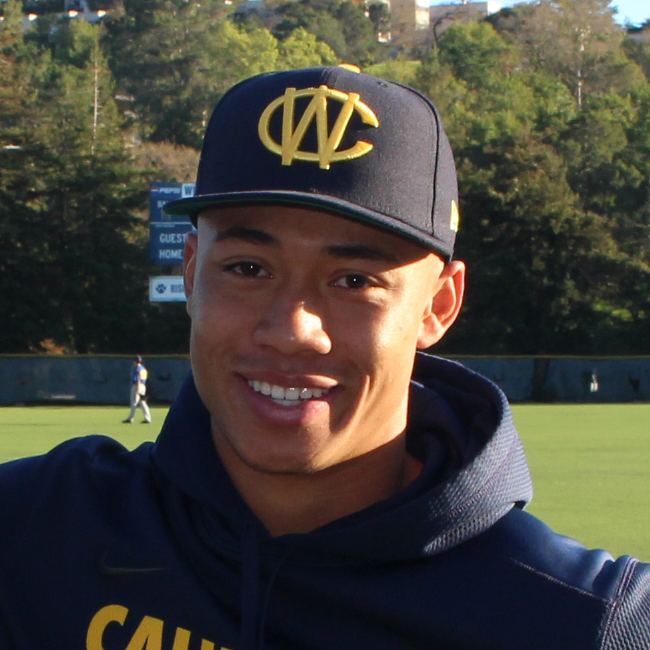 Marcus Chiu played for the California Warriors for four years in high school. "I had an absolute blast and made great friends. After Warriors I attended College of Marin for two years then was drafted by the Dodgers in the 15th round in 2017. I currently am playing in high A with the Great Lakes Loons. I'm looking forward to coaching the 2023 team this summer and spreading my knowledge of hitting and fielding to the team."
Kyle Guerra is entering his 5th year at Cal State Monterey Bay. After a redshirt freshman year, Kyle earned CCAA Honorable Mention in the outfield in his first year playing. As an experienced collegiate player and having previous coaching experience with the Monterey Bay Pirates, Kyle is excited to create an upbeat and exciting atmosphere for the Warriors. With his knowledge in the outfield and his go-hard mentality, he brings a contagious edge to the field that any program would benefit from. Kyle's mission is to spread his love for the game to everyone. "Go hard, hustle, and have fun" is his motto. Kyle is majoring in kinesiology and is very interested in fitness training. Baseball holds a special place in his heart and he is extremely grateful for this opportunity with the Warriors.
Keith Hale currently plays baseball at Cal State Monterey Bay after transferring from Sierra College in Rocklin, CA, where he played for two years. The outfielder had the chance to coach last summer for a travel ball team called the Scorpions Baseball Club out of Reno, Nevada, and will use his experience as a collegiate athlete and coach to help his players take the next step in their game so that they are prepared for what is to come at the next level. "I look forward to meeting everyone and getting after it this summer! See y'all soon!"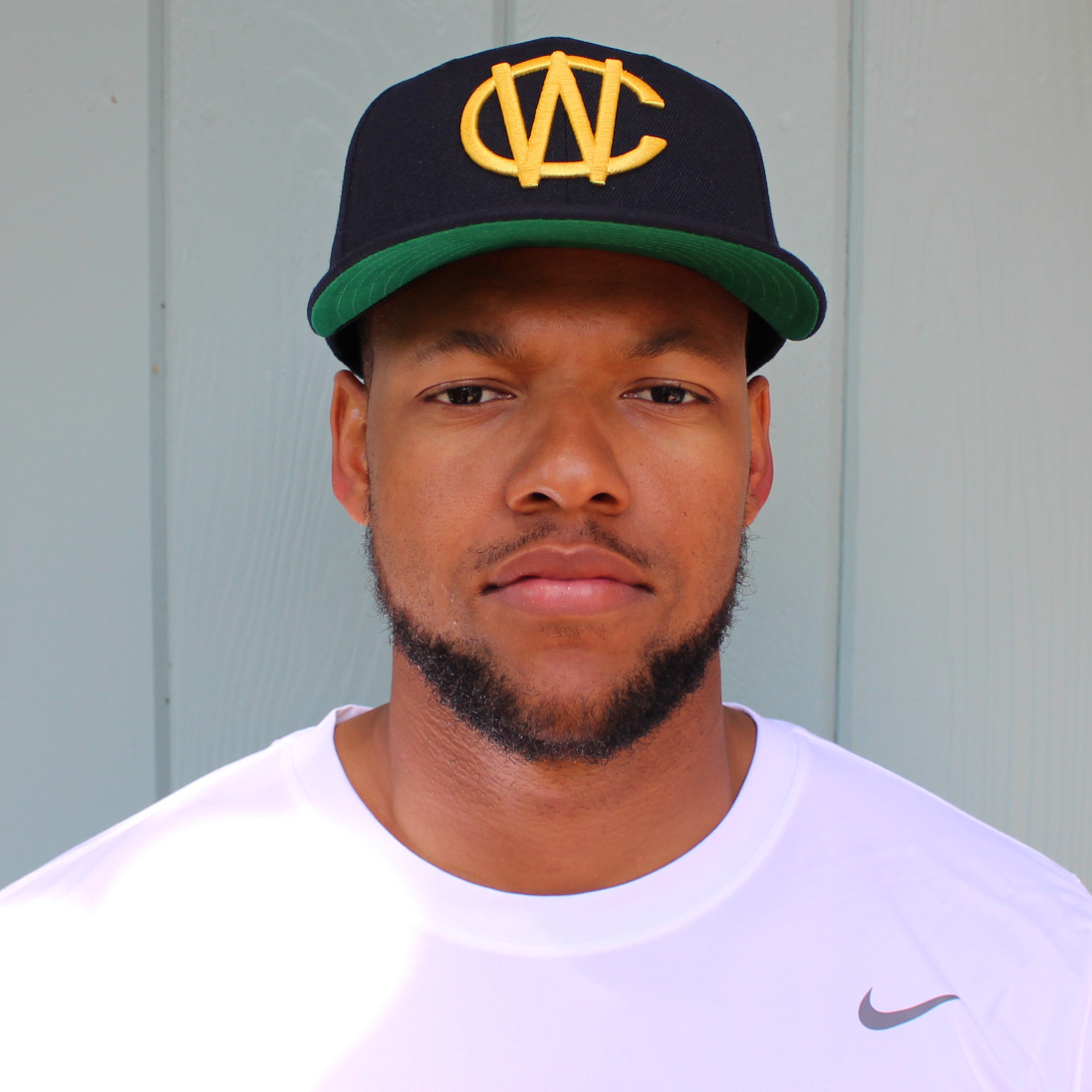 Stefen Henderson was the California Warriors Director of Baseball Operations in 2019. He has coached for the California Warriors for 2 years and will be joining us again in 2020. Stef graduated from the Academy of Art University with a BA in music production. He played 4 years of college baseball, and then was signed with the LA Dodgers as an un-drafted free agent. Stefen was the Assistant Varsity Coach for Drake High school. He was an Assistant Coach for two years at College of Marin, and is currently an Assistant Coach at the Academy of Art University in San Francisco.
Dominic Giuntoli is an infielder with the Division II Cal State Monterey Bay Otters, the second stop in his collegiate career after transferring from Chabot College. Dominic will be coaching the 2022 Team, and his emphasis on cultivating a fun environment where student-athletes can develop their skills will go well with the knowledge he has to impart as a collegiate athlete and a lifelong student of the game.
Steve Reinertsen, a member of the Branson Hall of Fame, was named Branson's Varsity Baseball Head Coach after coaching there as an assistant from 2010 to 2017 and as an assistant at Redwood High School in 2018-2019. As a member of the Branson coaching staff in 2015 he helped guide the Bulls to their first NCS championship. In 2018 and 2019, he helped coach the Redwood baseball team to back-to-back MCAL crowns. His sons, Sam and Henrik, are California Warriors alumni. Sam played baseball at Davidson College and graduated in 2019 while Henrik pitches at University of the Pacific. Sam has taken a job with the Tampa Bay Rays and joins a number of other California Warriors alumni working in professional baseball.
"I will bring all the energy I got, and want guys to play loose and have fun. For obvious reasons, I think we're all going to appreciate summer ball as never before; looking forward to a very special couple months."
Jason Wutsch is a pitcher at Cal State Monterey who will be a coach for the California Warriors 2023 Team. Prior to transferring to Monterey, he was All–North Bay League as a senior in 2016 at Casa Grande High School. He then attended and played baseball at College of Marin where he was a 1st Team All–Bay Valley Conference as a sophomore, posting a 4–2 record with a 2.94 ERA in 67 1/3 IP, and helped lead the Mariners to the Bay League title in back-to-back years before transferring to CSU Monterey. Jason was a member of the honor's list at both COM and CSUMB, is majoring in Management & International Business, and is an entrepreneur working on creating his own living wall company!
Jason brings to the table a deep knowledge of pitching mechanics that builds dominant and durable pitchers. His belief is that no player should be limited to what others tell them they are, that's why his players will play in positions they've never played before and be put into unfamiliar baseball situations in order to have them develop into well-rounded players (and people!).