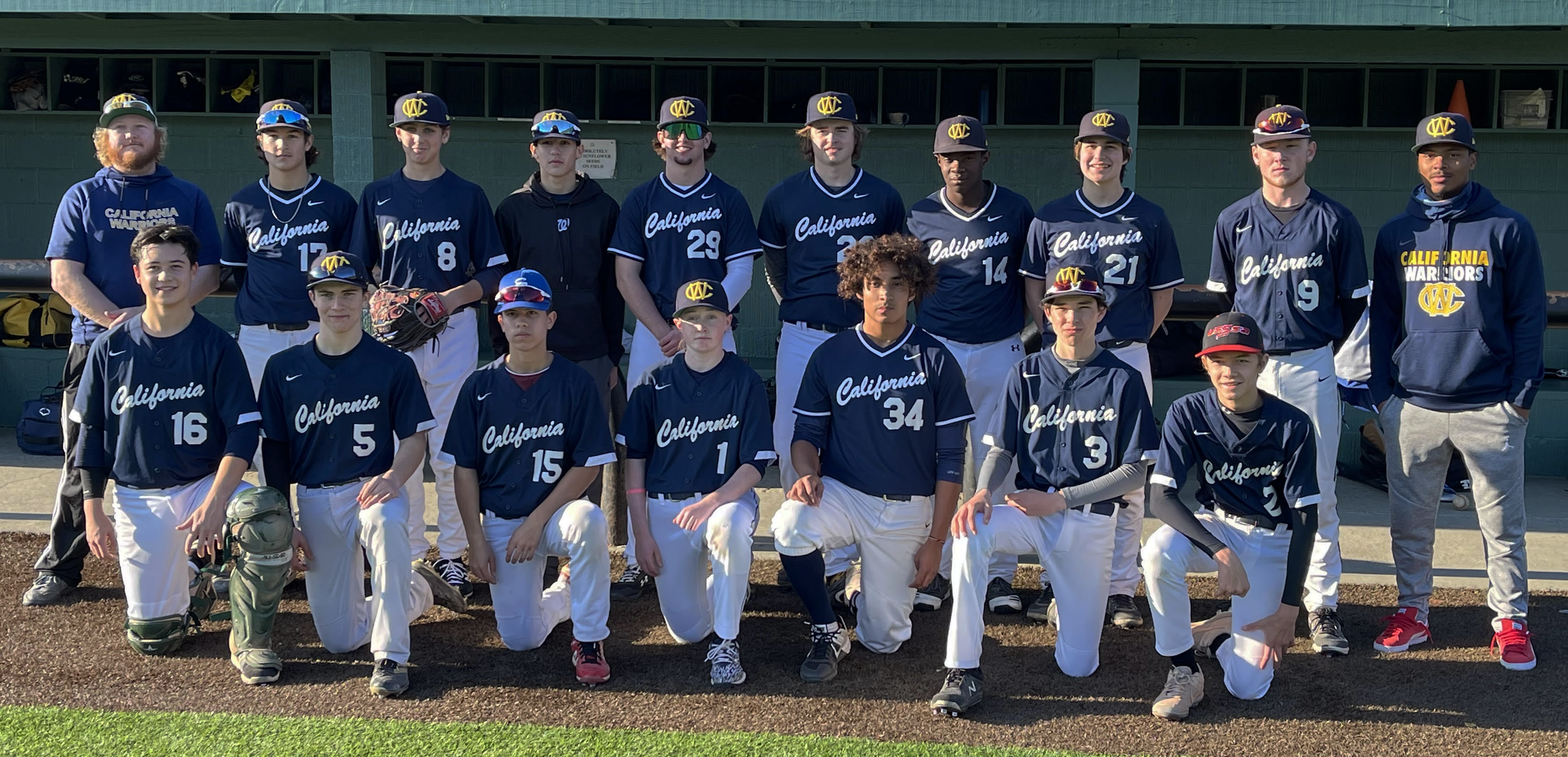 The California Warriors are once again offering a Winter Baseball Program for the 2022-2023 season. The schedule has yet to be released, however games are expected to be 2.5 hours or 9 innings, played at Marin Catholic and College of Marin, and run on weekends from the end of November through the beginning of February.
California Warriors alum, Christian Merriwether, will be the Head Coach of this team. Christian played at College of Marin and Rogers State before joining the MLB Draft League in Fall 2022 and has coached for the California Warriors for several seasons.
In addition to playing games, we will be continuing the partnership between the Giants Community Fund and the First Base Foundation that will include a guest speaker series at games where college coaches and academic advisors will be speaking to our California Warriors players.
The cost to play is $750, which can be paid in 1 or 2 installments, and Tuition Assistance is available by request. Please use the links above to register and/or request Tuition Assistance.