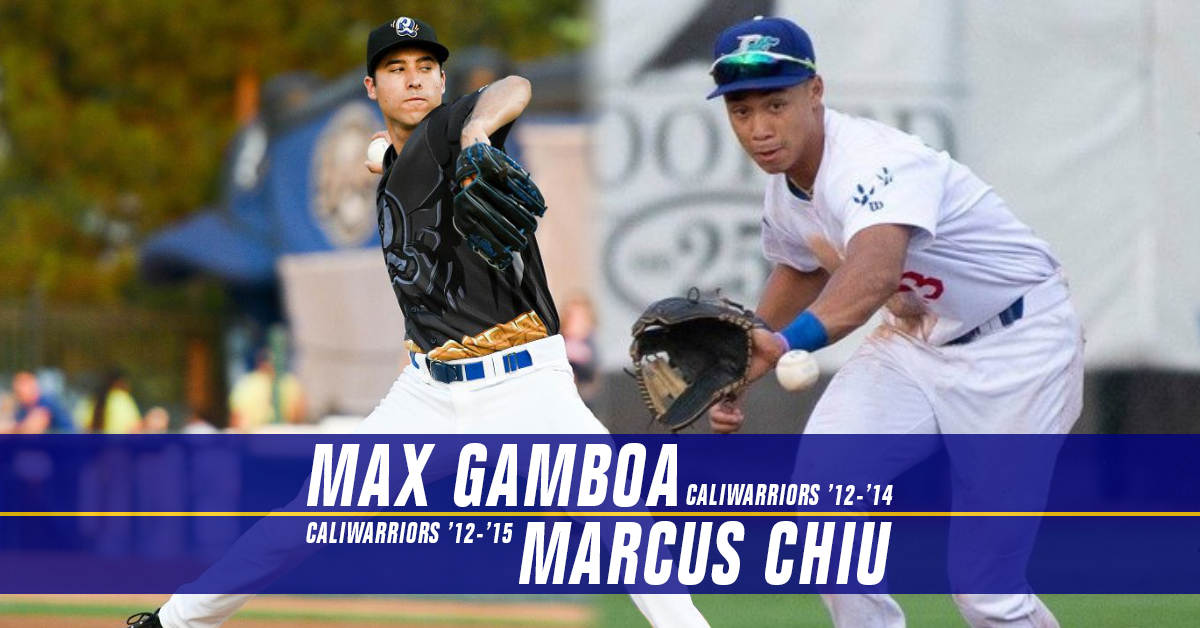 Congratulations to all of the California Warriors Alumni who began their seasons at Minor League Baseball over the weekend! For a full list of CaliWarriors playing MiLB and in college, visit the California Warriors Alumni page. Here is the rundown of MiLB Opening Weekend:
In his first appearance this season for Class A-Adv Rancho Cucamonga Quakes (Los Angeles Dodgers), Max Gamboa threw 2.2 IP while giving up 0 ER, striking out 5 batters, and holding opposing hitters to a measly .111 AVG. Gamboa's teammate, Marcus Chiu is also off to a hot start with 1 HR, 3 R, and 2 RBI over his first 4 games.
Lucas Erceg and Matt Krook are back with their Minor League clubs after spending the spring at MLB Spring Training. Erceg returned to the AAA San Antonio Missions (Milwaukee Brewers) and collected his first hit of the season over the weekend while Krook returned to the AA Montgomery Biscuits (Tampa Bay Rays) where he struck out 2 over 1 IP.
Also in the Brewers organization, Michael Petersen threw 1.1 IP with 3 K's for the Class A-Adv Carolina Mudcats. Joining Krook in the Rays organization, Joe Ryan, Kenny Rosenberg, and Robbie Tenerowicz began their seasons strong too. Ryan tossed 3 IP for the Class A Bowling Green Hot Rods while striking out 7 and holding opposing hitters to a .182 AVG, Rosenberg tossed 5 IP while collecting 5 K's, and Tenerowicz drove in his first RBI of the season.
Mack Meyer is still looking for his first AB of the season with the Class A-Short Salem-Keizer Volcanoes (San Francisco Giants) and Denis Karas is in transition to another level in the Miami Marlins organization.