The California Warriors coaching staff is comprised primarily of former California Warriors players who have played or currently play college baseball. CLICK HERE to learn more about the California Warriors Coach Development Program.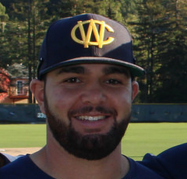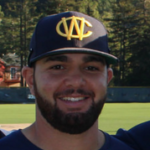 Ryan Burke is an alumnus of the California Warriors/First Base Foundation. He is currently the Director of Baseball Operations and is in charge of ensuring ensuring fluid communication between coaches, players, and parents, overseeing the logistics and the coaches of the California Warriors teams. He has held this position since 2015.
In 2011, Ryan was named the Marin County Athletic League Player of the Year, and he was a 2013 All-Conference player for the College of Marin Mariners. Ryan attended College of Marin after graduating from San Marin High School, and transferred to San Francisco State University in the fall of 2014. Ryan played baseball for SF State and graduated in 2016 and now is the Assistant Coach at College of Marin.
Joe Jimenez will be working as the digital marketing assistant this summer and as an assistant coach.  Joe  played  two seasons on the Warriors Gold team while he attended Saint Ignatius College Prep where he received WCAL All-League Honors.
Joe is entering his  junior year at Chapman University majoring in Business Administration. Joe plays on the Chapman baseball team as a starting catcher.
Christian Merriwether is a California Warriors alum and will be entering his sophomore season at College of Marin. Christian attended Castro Valley High School, and joins the California Warriors coaching program for his second summer as a coach, where he will be mentored by his older brother, Coach Cameron Merriwether and Ryan Burke.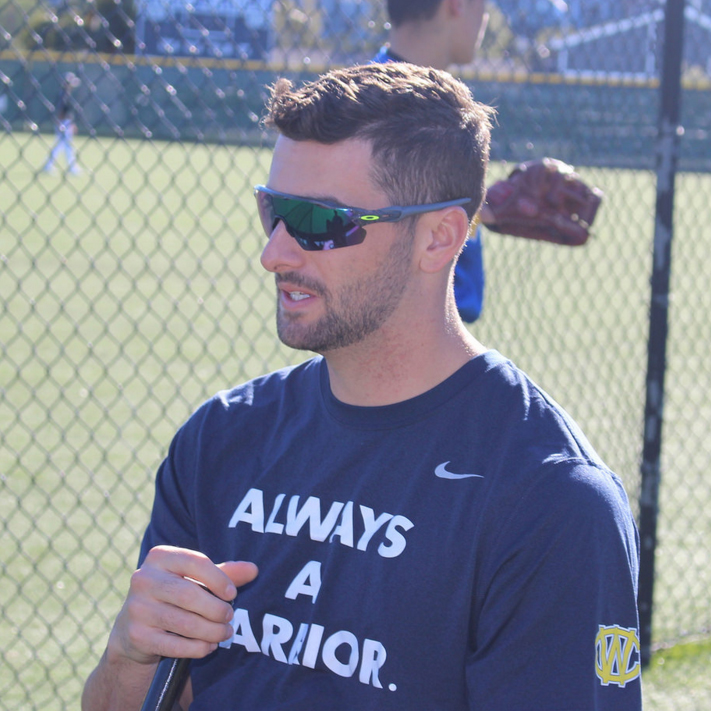 Anthony Firenzi has been a California Warrior for many years, playing during his summers in High School and returning during his college years as a Summer Ball and Winter Ball Coach. After two years playing at College of Marin, Anthony transferred to D-I Niagara University, where he hit cleanup and started in Center Field.  Anthony was awarded the MAAC player of the week from April 7-14th going 10-19 with 3 home runs and 9 RBI's in 5 games.  He won first team all league and team MVP for the California Warriors for the summer of 2013.  He was All League for the Cal Ripken Collegiate league in 2014.  Anthony had a 20 game hitting streak in college and was top 5 home run hitter in the league his senior year of college.  Anthony brings to the California warriors coaching staff a sophisticated knowledge of the the game, and knows what it takes to succeed on the college level.  He brings out the best in student athletes by encouraging and inspiring them with his easy going and engaging style.
Cameron Merriwether joined the California Warriors in 2013, playing two seasons on the Warriors Collegiate team. He is in his third year of coaching for the California Warriors summer teams, and has also served as the Winter Ball coach. Cameron played for Diablo Valley College before he transferred to D-II Sonoma State, where he played infield for the Seawolves. Cameron graduated from Sonoma State in 2016.